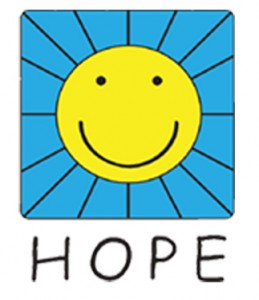 History:
The Hope Cancer Support Centre was founded in 1999 by a group of local people who were affected by cancer. From their journey they recognised that there was a need for a service to give emotional support and practical information to people whose lives are changed by a cancer diagnosis. Since that beginning the Centre has grown each year and provides emotional support for hundreds of people annually. It is the only community based support service for people with a cancer diagnosis and their loved ones in County Wexford.
Vision:
The vision for the Hope Cancer Support Centre is to provide the best possible cancer support services for the people of Wexford and surrounding areas, from their Centre at 22 Weafer Street, Enniscorthy, and through their outreach services throughout the area.
Mission:
The Mission of the Centre is to:
Offer practical and emotional support to people with a cancer diagnosis and to their supporters and carers.
Ensure a caring, confidential and professional service which is delivered in a safe and professional environment.
Strive to improve their performance by driving quality, accountability, transparency and evidence-based practice in all their activities.
Goals:
The goals of the Centre are to:
Provide the best possible support to people affected by cancer.
Reduce the impact of a cancer diagnosis through the provision of appropriate supports.
Ensure that clients can access their services in a timely manner and be supported in the manner that suits them best.
Strive to improve their performance by listening to client feedback and reaching further into the community.
Strengthen all they do by working as a Team ensuring the focus is always on the client needs.
Services:
The range of services provided by the Hope Cancer Support Centre includes the following: Counselling, Reflexology, Massage, Meditation, Lymphoedema Massage Therapy, Nursing Assessment, Chair Yoga, Art Lessons, Transport Service, Lymphoedema Support Group, Multiple Myeloma Group, Women's Group, Prostate Wellness Programme, Men's Group and Breast Cancer Support Group.
ALL SERVICES ARE FREE OF CHARGE
Staffing/Volunteering:
The staff team are highly qualified and experienced, and include the following:
General Manager (Part time)
2 Support Nurses (Part time)
Administration Assistant (Whole time)
Administration Manager (Part time)
Charity Shop Manager (Part time)
The above staff are supported by contracted professional Therapists, Counsellors and Facilitators and a committed team of volunteers who work in the Centre, Charity Shop, on their Transport Service and with fundraising activities.
The organisation operates under the guidance and direction of a dedicated voluntary Board of Directors.
Funding:
In 2019, approximately 81% of the Centre's funding was generated through charitable donations, fund raising events together with the sales income from their Hope Charity Shop which operates from Millpark Road, Enniscorthy. The remainder of their funding came from grant aid assistance from the HSE, Irish Cancer Society and Túsla. It costs approximately €422,000 per annum to open the blue door of the Hope Centre. In 2019, the Hope Centre received €108,114 from the proceeds of Hope and Dream 10.
However all these funding streams have been significantly impacted due to the ongoing Covid-19 Pandemic.  They are heavily dependent on the proceeds raised through Hope and Dream 10, to continue to provide services.