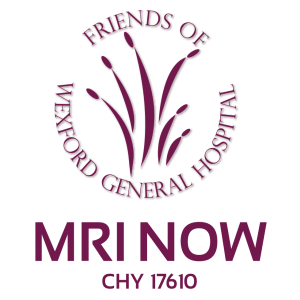 The campaign to secure funds for an MRI in Wexford Hospital was significantly boosted when it was announced that The Hope & Dream run in 2018 will contribute to the ongoing fundraising to secure an MRI in Wexford Hospital.
Ciaran Sheridan, Chairman of Friends of Wexford General Hospital, the Charity behind the MRI – Now campaign expressed his deep gratitude to The Hope & Dream Organisers for their selection of the MRI campaign, "This will make a big contribution to our continuing fundraising activities, it is humbling to see the efforts that this group of volunteers make, their energy and the work they put into this event is simply amazing".
The Friends of Wexford General Hospital charity was formed some 10 years ago to help co-ordinate and promote the involvement of Wexford people in the continuous improvements of Wexford General Hospital. The generosity of Wexford people and Wexford Businesses have always been very significant with over €3.8M worth of equipment and buildings funded directly from donations and wills.
Madeleine Quirke PRO with the MRI-Now campaign  went on to say "By linking up with The Hope & Dream organisers we are combining our efforts to improve the wellbeing of all Wexford People. The Friends of Wexford General Hospital continue their efforts to keep Wexford Hospital a state of the art acute hospital. The Hope Cancer Support Centre provides a range of service, free of charge to people affected by cancer, including family members, and loved ones right from the time of diagnosis right through treatment and afterwards".
The Friends Of Wexford General Hospital is the Charity that oversees charitable monies presented to the Hospital or for the benefit of the hospital, and a board of Volunteers with a background of Business, Finance, Compliance as well as medical expertise are charged with acting as critical trustees.
Ciarán Sheridan speaking about the board of trustees said "I have the privilege of Chairing a group of volunteers from across the county and across a range of skill sets, totally committed to strengthening and enhancing Wexford General Hospital. We do this by funding or co-funding equipment purchases that are over and above what the Hospital or the HSE can afford. We do this with funds from given to us by hard working Wexford people. We do it very carefully. And we are so very grateful for every Euro given to us.
 What does an MRI do?
Speaking about MRI Scanning Dr. Tadhg Gleeson Consultant Radiologist in Wexford Hospital said "Magnetic Resonance Imaging (MRI) is a diagnostic scanning technique based on the principles of magnetic resonance. MRI uses a strong magnetic field and radio frequency waves to produce detailed images of the internal organs and tissues. The MRI scanner records the effect of a loud but harmless external noise/pulse on the magnetic pole of different types of tissues in the body. This allows it to generate images and detect abnormalities in 'signal' from various body structures".
What makes it better than other scans or x-rays?
Dr. Tadhg Gleeson, Consultant Radiologist in Wexford General Hospital, outlines the benefits
MRI does not involve x-rays or any ionising radiation; it has no cancer-causing potential (even though such risk from x-rays or CT is extremely low).
It allows superior soft tissue differentiation when compared to x-ray, ultrasound, or CT.
It can image through bony structures such as the skull and spinal canal, and is the gold standard imaging technique for non-acute neurological imaging, e.g. epilepsy, multiple sclerosis, brain tumours etc. It can also play an important role in acute stroke imaging.
It is the investigation of choice for intractable low back pain and intervertebral disc disease.